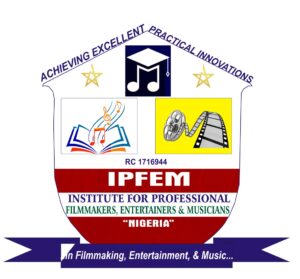 The Institute for Profesional Filmmakers, Entertainers, and Musicians "Nigeria"  is a professional organization approved by the Federal Ministry of Education for the professional training and certification of actors, actresses, comedians, musicians, dancers, film editors, photographers, film/music directors, scriptwriters, and crew members and other entertainers in the entertainment world.
We are the leading professional body for professional training, certification, and licensing of filmmakers, entertainers, musicians, and every other person involved or interested in entertainment in Nigeria.
CORE VALUES
Our Vision

Our Vision is to re-engineer occupational talented persons and the entertainment industry not only in Nigeria workplaces but also in all spheres of life by carrying out educational activities and playing advisory roles to government, companies, organizations, and the public as the need arises in the entertainment industry within interested folks.
To be a notable and more visible institute in the training of young talented Nigerians to develop their skills as the institute provides new innovative skills, ideas, strategies, and tools for transformation through pieces of training, mentorship, and projection for present and future filmmakers, crew workers, entertainers, and musicians to make for a better, self-sufficient and more progressive nationhood.

Our Mission

Our mission statement is to achieve excellent filmmaking, acting, singing, and entertaining performance of talented persons and organizations and create entertainment training awareness through information dissemination, courses, seminars, audits, and publications, thus promoting, encouraging, and improving occupational method and procedures in the entertainment industries, public sector and film producing, marketing and distribution associations, companies and acting institutions.
To develop and promote talented filmmakers, entertainers, and musicians who are able to manage and sustain their talents to enviable positions and sustain their wealth to retirement benefits in the entertainment industry.
To mobilize, train and develop young actors, actresses, comedians, dancers, musicians, crew workers to be professionals who will lift their people and Nigeria and making for more conscious entertainment industry.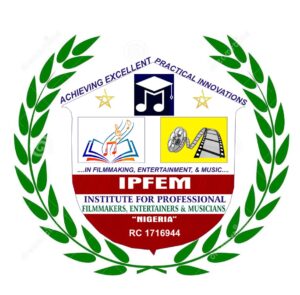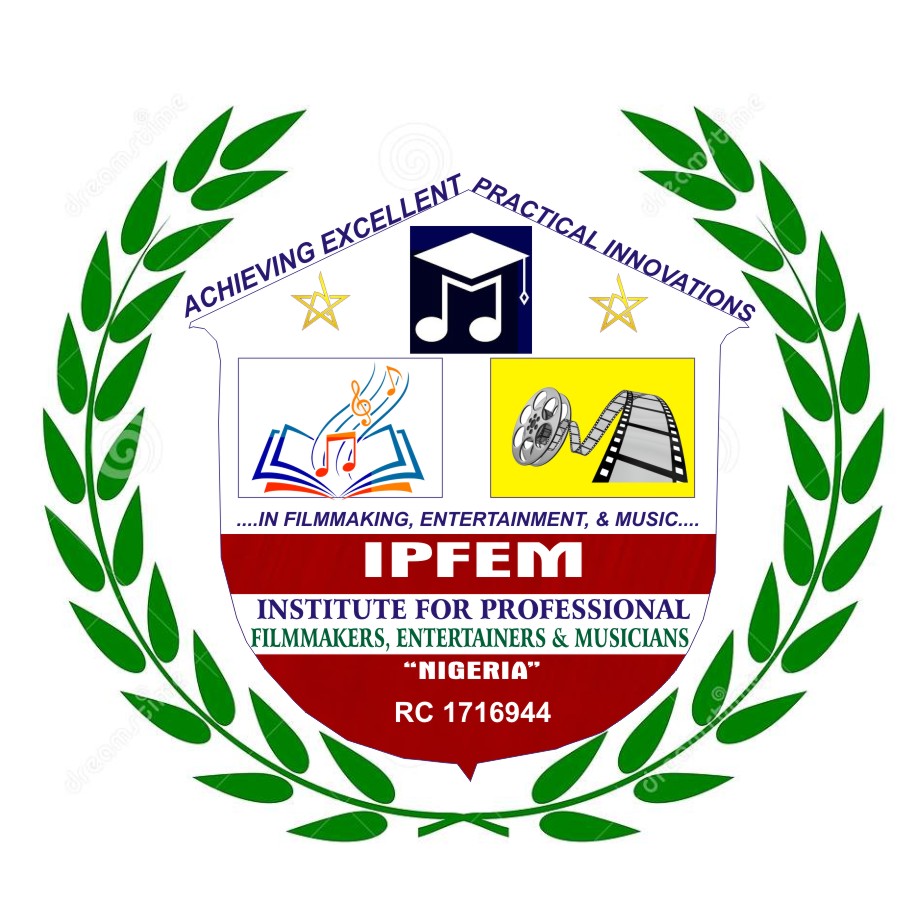 Supporting career and personal development as well as mobility, the Institute's educational programmes, and qualifying examinations provide recognized qualifications for commercial and professional recognized actors, actresses, musicians dancers, film or music crew workers, producers, marketers, management and film/music business development staff.
TEAM
Our instructors are qualified professionals who are highly knowledgeable about the topic(s) they present to learners as part of our courses. Contact information for learners to contact instructors with questions is provided within each course.
Our administrative staff are committed to assisting learners and instructors with any administrative aspect of our courses including enrolment information and processes, payments and redress, and working with learners to address any issues or questions that may come up before, during or after a course.
SCOPE
We train and certify the following group of persons:
Actors & Actresses
Musicians
Comedians
Dancers
Instrumentalists
Film/Music Producers
Film/Music Marketers
Film/Music Directors
Stage Managers
Managers
Costume Managers
Film/Music Photographers
VALUES OF THE INSTITUTE
Integrity
Transparency
Innovative
Competency
Delivery
Membership of the Institute
Membership is open to those who possess relevant skills or qualifications and are ready to take the BOLD STEP
Get Started