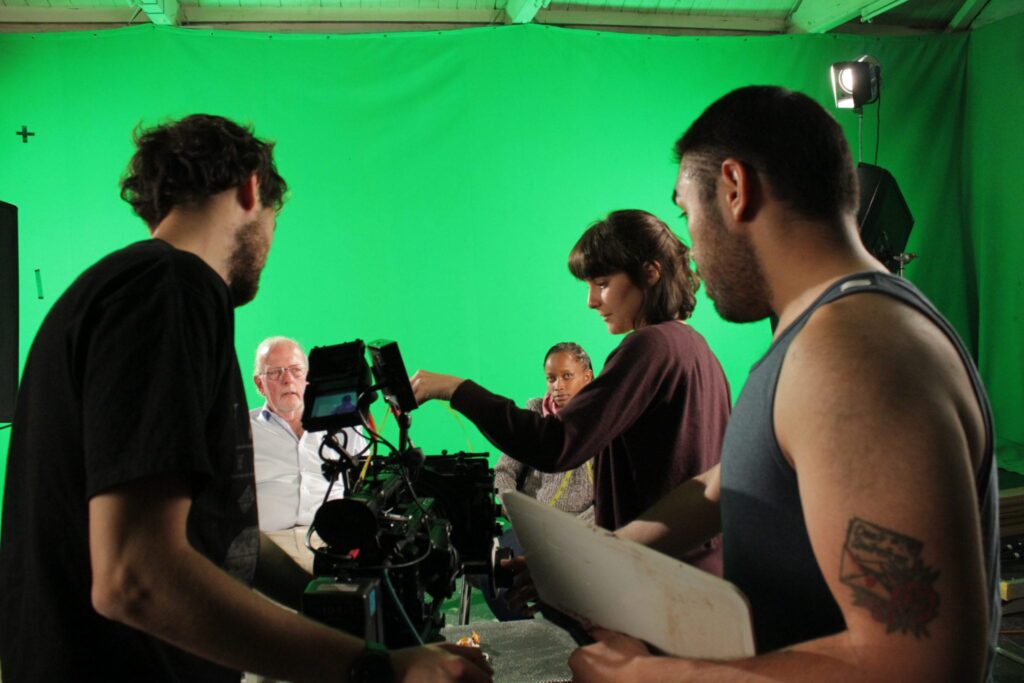 It is a new dawn for film/music producers and marketers in Nigeria as IPFEM, a professional body for the development, promotion, professional training, and certification of filmmakers, musicians, entertainers, crew team and all interested or working in the entertainment industry, launches its producers and marketers licensing programme which has numerous benefits that will drive more income into the pockets of film/music producers and marketers.
In this blog post, we will be exposed to ways by which you can start earning more income through the institute programmes or packages. First, let's look at the problems faced by film/music producers and marketers.
Problems Militating Against Film And Music Production And Marketing In Nigeria
These are challenges faced by film and music producers in Nigeria which IPFEM had provided solutions to solving them through her numerous specialty packages/innovations for film/music producers and marketers, and other entertainment service team
Unavailability of Marketing Channels:
One of the biggest challenges faced by film/music producers and marketers is the unavailability or inadequacy of the provision of marketing channels or networks. Nigeria as a very populous and large country needs adequate networking channels for easy distribution and marketing of film/music content.
Exorbitant Hiring price for actors and other filmmakers:
The cost of hiring performers had been a big challenge in the entertainment industry. The actors and actresses had become a death trap for producers as they charge exorbitant prices to appear on a single movie.
Lack of Finance:
Money has been a major setback in the starting up of most businesses in Nigeria, and therefore it is one of the challenges faced by aspiring film/music producers and marketers as most talented and knowledgeable individuals had been limited by the lack of finance to start up film/music production. And these talented persons may have ideas, innovations, and skills that could propel the entertainment industry in Nigeria to international standards.
Lack of international recognition and connection:
Most film & music producers and marketers in Nigeria cannot be recognized internationally as they had no academic/certification backup to prove to the world that they are capable to handle any film and music production or marketing contract. This is a big limitation to the practitioners in the entertainment industry in Nigeria.
Lack of adequate technical manpower in the Production Team:
Knowledge is power! Under opuses of the institute training and certifications., capable filmmakers are produced to handle the activities during productions
SOLUTIONS PROVIDED BY IPFEM
PROVISION OF IPFEM SALES OUTLETS IN THE SIX GEOPOLITICAL ZONE
IPFEM had made the remarkable giant stride by providing content marketing channels in the six geopolitical zones in Nigeria namely:
| | |
| --- | --- |
| ZONE | TOWN |
| South East | Onitsha |
| South West | Lagos |
| South-South | Asaba |
| North East | Bauchi |
| North Central | Abuja |
| North West | Kano |
These were initiated to enhance easy distribution, promotion, marketing, and release of film/music content to the populace of Nigeria. This cares for the problem of the unavailability of marketing/distribution channels.
Film/Music Marketers are invited to order space within these market areas reserved by IPFEM for its licensed members. A Film/Music marketer can also apply to become a content marketing outlet in his own locality within these towns stated. Contact the institute for bookings and inquiries.
ACTORS & CREW WORKER RATING SCHEME:
IPFEM in order to curb the problem of exorbitant hiring price had designed a rating scheme that determines the minimum hiring rate of every actor and crew worker. This gives the producers the ability to control and minimize the hiring rate of actors/actresses. This also enables the actors/actresses to be accountable for the jobs they are delegated as they're licensed by the institute.
IPFEM RECOMMENDATION OF PRODUCERS/ MARKETERS TO EXECUTIVE PRODUCERS
Through the professional body, businesses can invest in film/music production and marketing to make more funds while the institute references producers and marketers to handle such tasks.
IPFEM PRODUCTION AND MARKETING GROUP PARTNERSHIP:
In order to solve the problem of financing for starting up a film/music production company, IPFEM has devised a scheme called 'IPFEM Production and Marketing Group Partnership' where individuals come together to pull funds for starting up a film production while they manage the production under the organization, supervision and guidance of IPFEM.
INTERNATIONAL RECOGNITION AND PACKAGING:
Through the professional certification and licensing offered by the institute the marketers and producers can be branded to be internationally recognized as a professional in the field of entertainment. This means that a producer trained and certified in Nigeria by IPFEM can work/be employed comfortably with/for an international company.
The Professional certification or IPFEM licensing automatically makes an individual authority in that field in the entertainment industry.
CONTACT THE INSTITUTE TO BENEFIT FROM THESE PACKAGES: +234706 734 0545